Heya adventurers!
It's going to be a beautiful week so if you're looking for something fun to do, why don't you try and get married! Why? Because a big wedding revamp is about to drop tomorrow and we want you to test it out! There's no better time to do a big nuptial revamp than wedding season and the best thing you can do is prepare for you and your loved one's big day! Also, to pair up with this revamp, we have something new at the Item Mall for you to take a look at!
Wedding Revamp Event
Celebrate the wedding season with plenty of cakes and rings! They're so easy to get so you can focus more on your wedding!
Get cakes to feed yourself (and maybe guests if you want) when you clear dungeons within your level range with a chain quest! The best way to do it is to pair up with your partner, of course!
Clearing dungeons within your level range at least once, will also give you a [Cobo] Couple's Ring!
And if that's still not good enough, you can get a +5% Power Buff (Physical/Magical Attack) in Dungeons or Fields on some set dates (revealed tomorrow, watch out for it)! Your march down the aisle will be epic!
Item Mall Goodies
A wedding would not be complete without a jaw-dropping wedding ensemble for both the bride and the groom! You'll only want the best, so we give you the best! Shell out for the Luxury Wedding Costume Set tomorrow!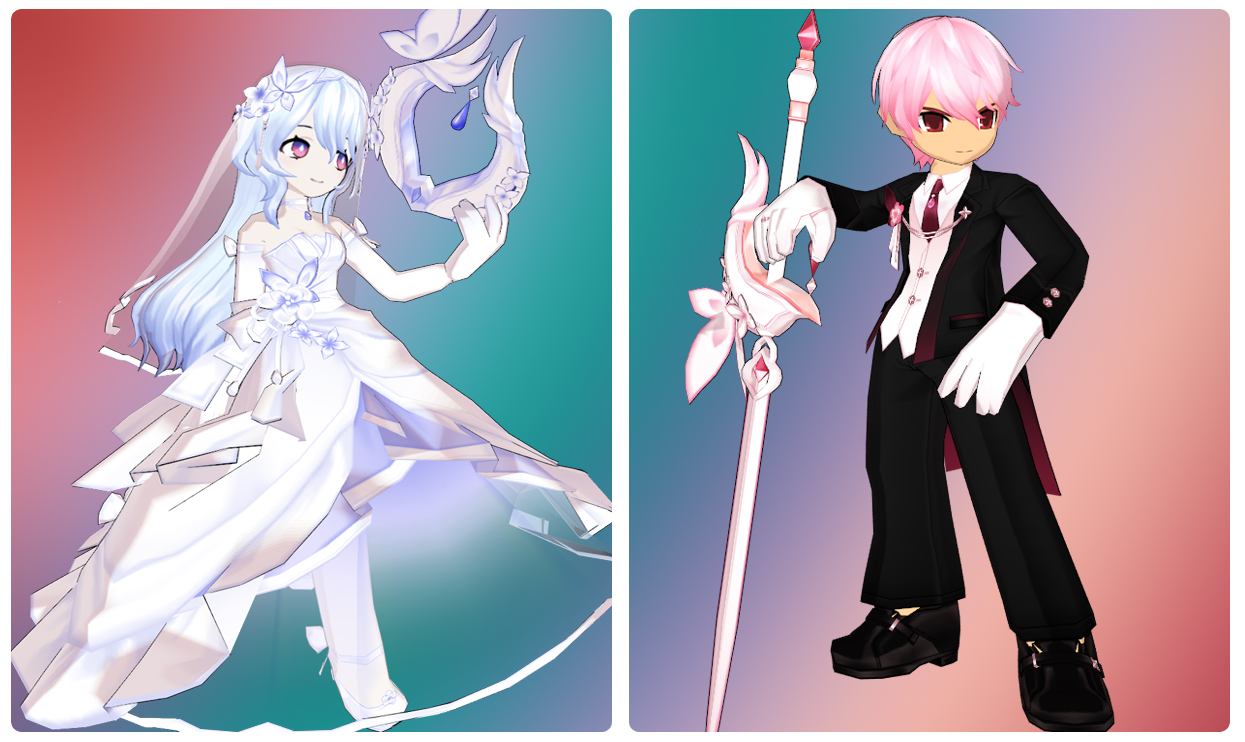 That's all for now, folks~
See y'all in-game!