Hey adventurers! Better buckle up because this week will definitely be an awesome ride! First up, as you all know, we have the 2nd Round of Character Reboots for Ara, Elesis, and Ain! That means these lovely three are getting new and improved skills for maximum damage output! Next, the wonderful world of Elrios is expanding! Yes, they're getting a new region and you have to pre-register to get rewards! Are you wondering what kind of adventures and shenanigans the El Gang is going to end up having?
We also have an exciting Growth Support event with TONS of rewards both for new players and even for old players with new characters (we know you're all eyeing those rewards)! And we also have a Treasure Hunter event happening this week! Collect ALL the tickets and coins! There's a reward for everything!
And as always, don't forget to check out the new stuff we have at the Item Mall this week. We know you'll love 'em!
2nd Character Reboot Events
You know the drill, you don't even need to worry about the rewards!
FREE ENTRY to Secret/Heroic Dungeons and Elrianode Dungeons! Starting on Wednesday until the event ends!
When you log-in daily for 30 accumulative minutes you'll get rewards like: [Cobo] Elrianode Color Change Ticket Cube, [Luriel] Fighter Potions, [Cobo] Reboot Potion Sets, and more!
Plus, when you run dungeons within your level range we've got special rewards for you to claim once they complete the quest conditions~!
AND! We're gonna end the week hot! Prepare for a burning weekend on Saturday and Sunday!
New Region Pre-registration Event
If you're wanting rewards, all you have to do is pre-register and you'll get them when the new region opens! Here's what you'll get:
[Luriel] Ring of Skills Selection Cube
[Luriel] Fighter Potion
[Luriel] Sage's Magic Stone
[Luriel] Complete Recovery Potion
[Luriel] Phoru's Foot Stamp (Gold)
Character Growth Support Event
It's the best time to recruit your friends! These new player rewards are super enticing and extremely helpful! Old players can also get the rewards when they make a new event character! There are different rewards for players of Elsword through Ain than there are for Laby, so be sure to play as many as you can!
Treasure Hunter Event
All those keyholes! Which one will open the chest?! Fail or succeed, you get rewards! If you fail, you can get tickets and if you have enough you can exchange them! If you succeed, you get coins and the chest resets for another chance to get more! If you have enough coins you can get event-exclusive cubes that contain the super rare Radiant Flower (Black) Set!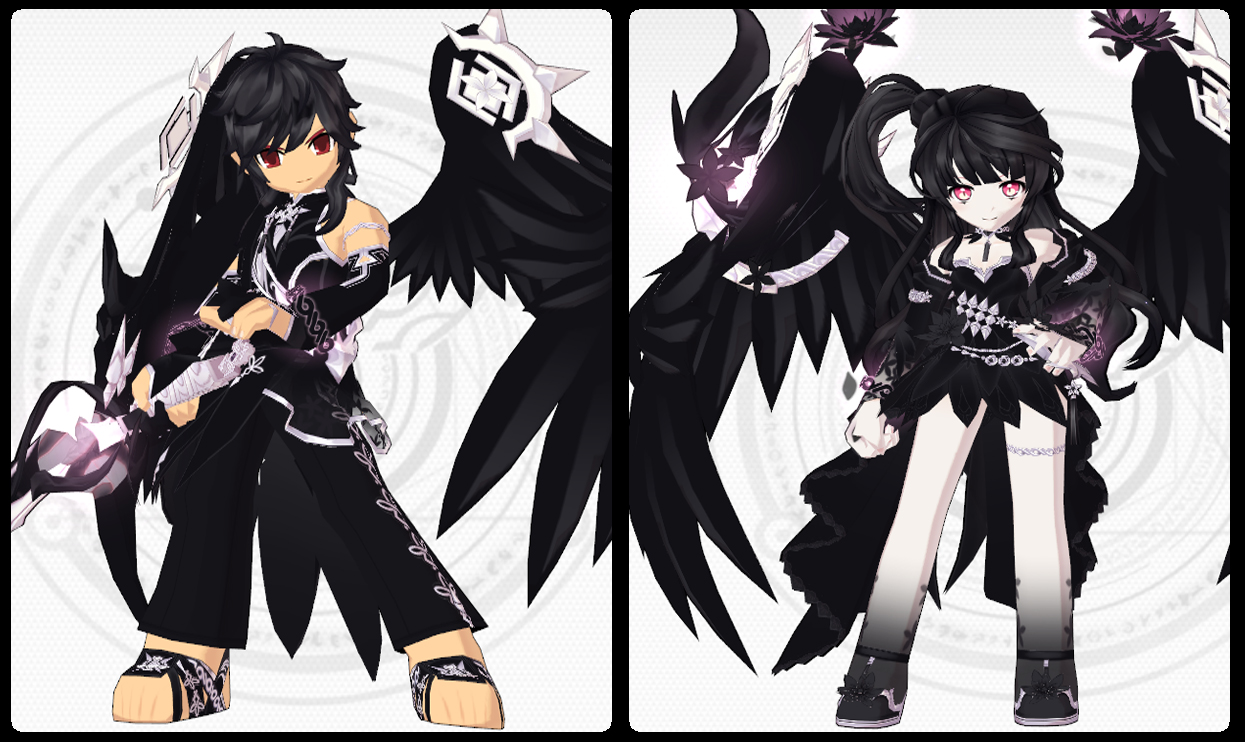 Plus, more! Stay tuned!
Item Mall Goodies
The squad is ready to hit the beach! Don't be that dude who wears armor to the beach (but if you want to, go for it) and go for something refreshing instead! Check it out and try the swimsuits on when it comes out!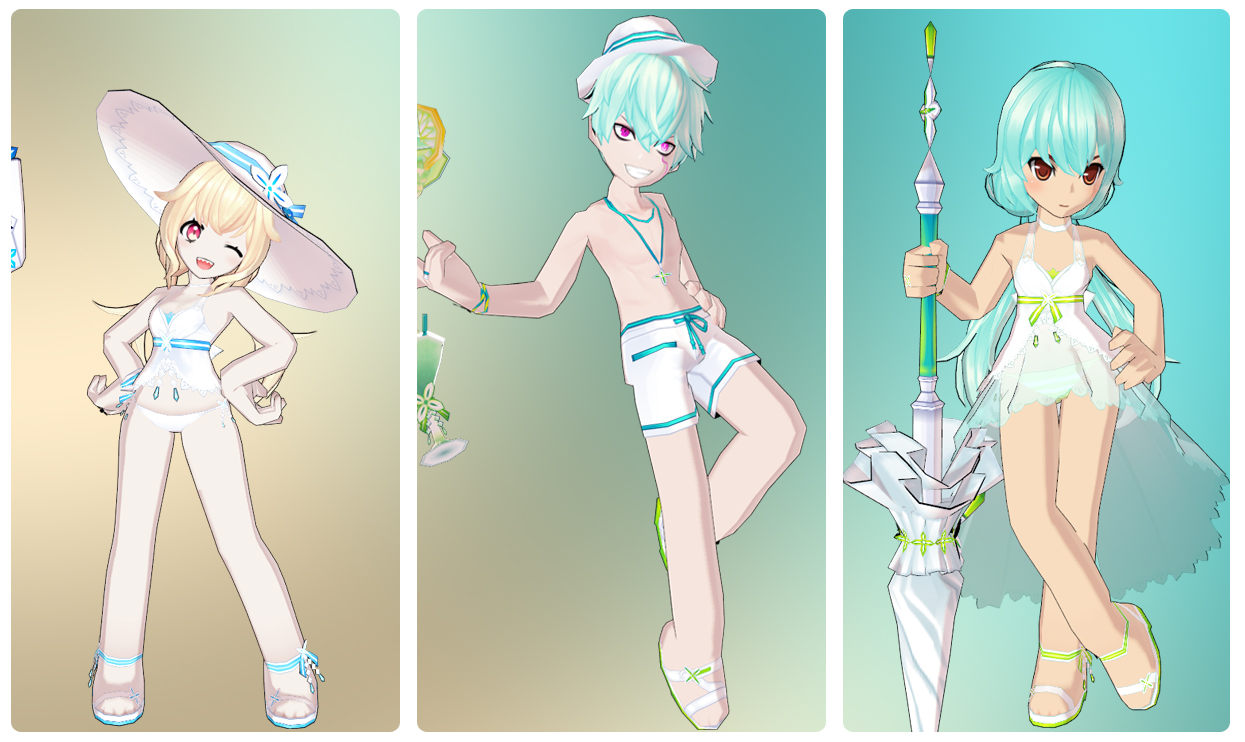 That's all for now, folks~
See y'all in game!