Heya adventurers! We've got another week full of fun and exciting events lined up just for you! First up, we have the much-awaited reboot for Aisha, Raven, Add, and Laby! I know all you stans have been waiting for this and the events, so get hyped and get ready!
We also have a new mini event where you'll get to help a cute hedgehog in distress, and you'll be rewarded handsomely! And finally, it's time to welcome everyone to the mysterious lands of Rigomor! Prepare yourselves for new dungeons to explore, new NPCs to meet, and new stories to uncover! Apart from that we've got quality of life stuff peppered here and there to keep things interesting. And as always, don't forget to check out the new stuff we have at the Item Mall!
3rd Character Reboot Event
Third time's the charm! And, oh, all the charming rewards you'll get!
We still have the FREE ENTRY to Secret/Heroic Dungeons and Elrianode Dungeons! We bet you're all super strong by now!
When you log-in daily for 30 accumulative minutes you'll get rewards like: [Cobo] Elrianode Color Change Ticket Cube, [Luriel] Fighter Potions, [Cobo] Reboot Potion Sets, and more!
Plus, when you run dungeons within your level range, we've got special rewards for you to claim once you complete the quest conditions~!
It's gonna be another HOT weekend for y'all! A burning weekend is happening on Saturday and Sunday!
Gratitude of the Hedgehog Event
During your adventures while running dungeons, you may encounter a poor hedgehog needing help! Be a good player and help the cute hedgehog out and he'll reward your kind-hearted deed!
You'll get [Cobo] Highly Concentrated Recovery Potion x30 and a [Cobo] Token of Gratitude! Have enough tokens and you exchange it for an event exclusive costume suit!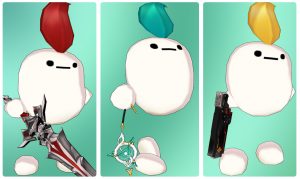 Rigomor Opening Event
Don't forget the New Region (Rigomor) Pre-Registration ends TODAY August 12th! If you haven't pre-registered for free rewards — This is your last chance!
But… What manner of creatures and adventures are waiting for our heroes in this new region? Make your way to Rigomor and find out!
High levels aren't the only ones who'd get rewards. Players level 10 and up will get a Leviathan Fragment (7 Days) and a [Cobo] Sea of Ruin Dungeon Title Trial Cube.
Characters level 99 will have to complete quest conditions to get extra Spectral Amethysts!
Item Mall Goodies
Things are about to get more interesting especially with this cute new pet following you around! The good thing is whether you have the Shaviana Truffles or not, Fennec Fox is just perfect!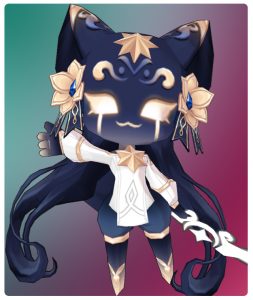 Elrios Livestreaming Service


The 3rd Wave of the Character Re:Boot is here and our E.L.S Streamers are ready and raring to try them out!
And of course, Rigomor is looming in the distance calling the ELS Streamers to take up the Challenge!
Recalescent | Wednesday 11:00 AM PT / 2:00 PM ET
Heckton | Wednesday 2:00 PM PT / 5:00 PM ET
MeteorFalcon | Thursday 5:00 PM PT / 8:00 PM ET
DeadGrim | Friday 1:00 PM PT / 3:00 PM ET
SenAkari | Saturday 12:00 PM PT / 3:00 PM ET
RoughHouse | Saturday 3:00 PM PT / 6:00 PM ET
Lumenescense | Sunday 3:00 AM PT / 6:00 AM ET
KidPilzbery | Sunday 5:00 PM PT / 8:00 PM ET
That's all for now folks~
See y'all in-game!