Heya adventurers! Let's start the New Year with a bang and we have plenty of exciting events to make sure that your year ends and begins epicly! Fill your inventory with goodies for every Minute you stay logged in (Up to 10 Minutes!)! Then,  we're getting you ready for a new power that's coming soon so stay tuned! And as always, we've got new items at the Item Mall that we know you'll love!
New Year's Event
Countdown (and up) to Elrios' best New Year's celebration! These rewards are for one day ONLY so you better not miss it!
On New Year's Eve, login for 1 – 10 minutes and watch those rewards arrive one by one! Get elixirs, dungeon tickets, magic stones, and more!
Then do it again on New Year's Day!
Also, it's EXP X2 on New Year's Eve and New Year's Day.
The best part? We have a New Year's Day Sale to start your year right! It'll be shame to miss these deals!
Mark of New Power
There's a new power on the rise and we're prepping you for it!
Watch out for the mysterious new creature lurking in the dungeons! Defeat it and get a Mark of New Power. You can exchange that with Ariel for a Mark of Special Power!
Once you've collected a few Marks of Special Power, you can get awesome rewards to help you on your adventures!
10 Marks of Special Power will guarantee 1 Mark of Absolute Power. 10 of those will nab you 1 [Luriel] Armor Only Magic Amulet Lv. 9! How awesome is that?!
Item Mall Goodies
New eyes to match the new Ice Burner! These mystical sea eyes will mesmerize friends and foes alike. Launch an epic attack with just one look with the Nereid Eyes.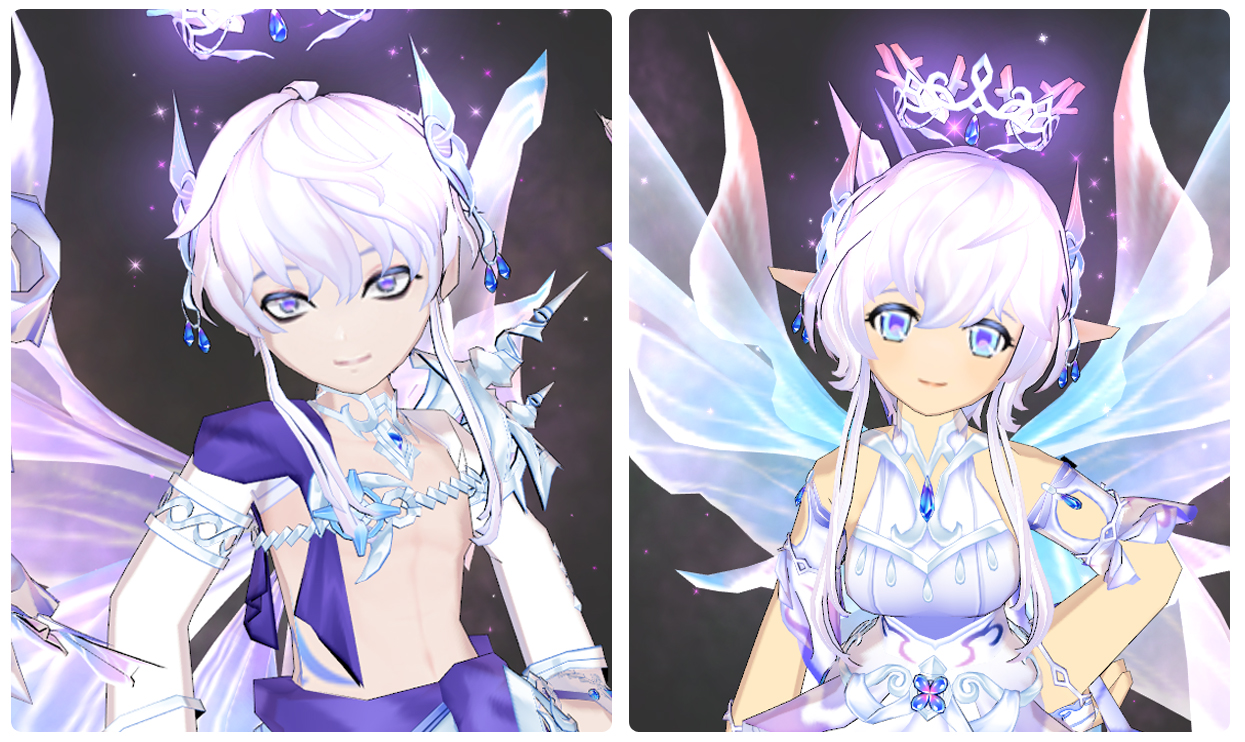 To the moon and beyond! Laby is ready to traverse the vastness of space with the superbly cute Space Moon Rabbit Costume Suit!
That's all for now folks~
See y'all in-game!