Hey adventurers! Don't hold your breath too long because our anniversary celebration is next week and you've already seen a sneak peek of what's to come! Are you excited? We know we are! But brace yourself because more are coming and will be revealed very soon! So, you gotta stay tuned! And as always check out the Item Mall for fun goodies we have for this week!
9th Anniversary Pre-Events
The 9th Anniversary is officially a week away! Which means, there's a week left to participate in the 9th Anniversary Pre-Events to win exclusive Elsword swag, Gaming Gear, K-Ching and more!
Don't forget to check out all the 9th Anniversary Pre-Events here!
Item Mall Goodies
Get ready to take the celebration anywhere and everywhere when you're dressed up as a walking party! Plus, with Your Present is Me costume, you can flaunt to your friends that you're undoubtedly the greatest gift ever!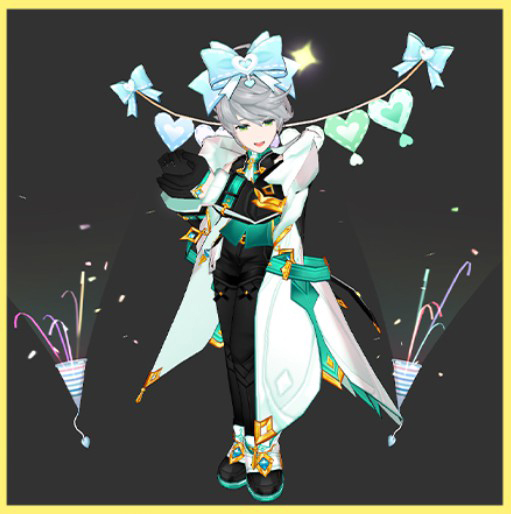 That's all for now, folks~
See y'all in-game!