Heya adventurers! Get ready to fill your inventories once again with awesome daily rewards: Everyone's favorite Attendance Event is back! The best part? You can't miss a day! So, stay tuned and prepare yourselves for TONS of wonderful freebies! And as always, we have an epic new Ice Burner set to enhance your power and your aesthetics! Show the fruits of your hard work under your El Master! Watch out for it at the Item Mall this week!
Stamp, Stamp Attendance Event
Now, here's an event you'll be anticipating daily! Stuff your bags and banks with EPIC every day rewards to keep you stocked up for a long time!
Just login everyday for 30 minutes to get the reward on the Attendance UI! It's really THAT simple!
Don't you worry about missing a day! Join our weekend ticket event and get Stamps, Stamp Attendance Tickets so you can guarantee that you'll get any rewards that you've missed!
And, if you have extra Stamps, Stamp Attendance Tickets you can exchange them through Ariel to cop some extra rewards!
Item Mall Goodies
You've completed your training with the El Masters and you've become stronger than ever! Now, it's time to set yourself apart by donning a powerful new Ice Burner Set: The Divinity of Seven Worlds! Complete 'em when it comes out!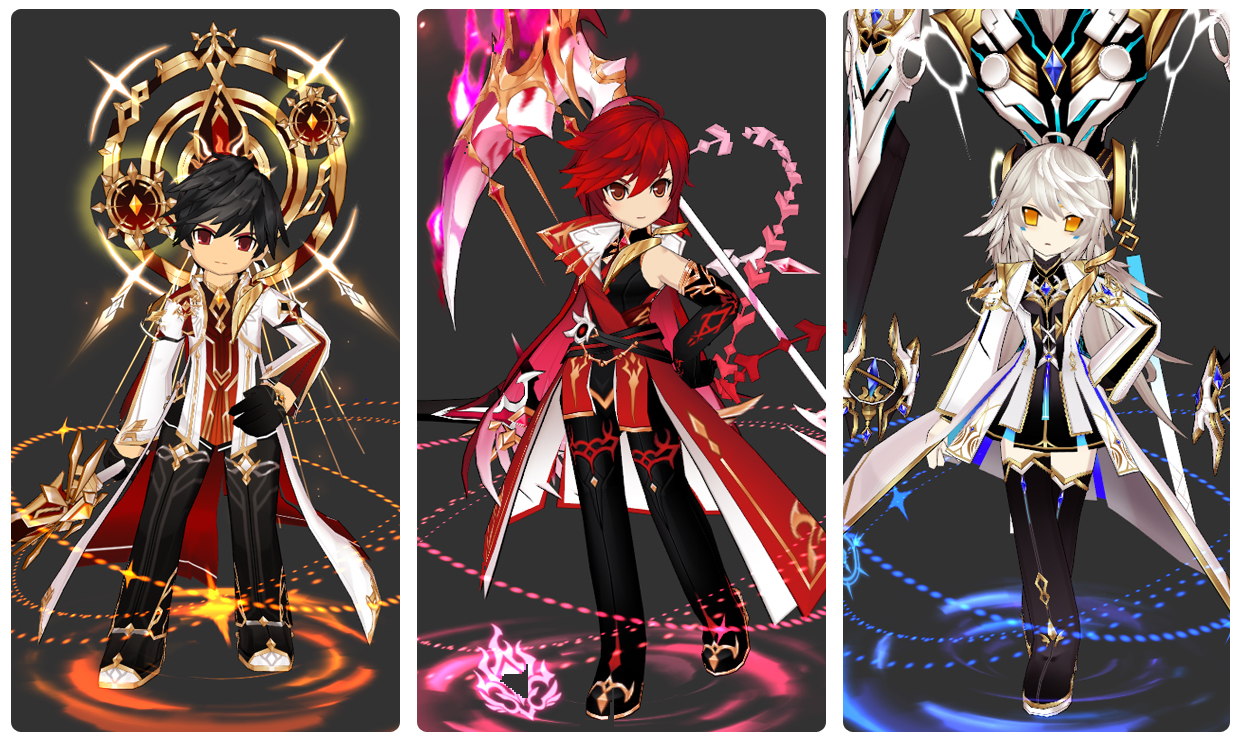 That's all for now, folks~
See y'all in-game!