Heya adventurers! There's more to the El Search Party Collection coming that'll make you even stronger! When you group them together, they form a synergy that will give you power! Watch out for this short but epic update this week!
As always, don't forget to take a nice, long peek at the Item Mall to see what we have in-store for you!
Growth Support Event – Week 3
Create a new character and advance them fast so they can be part of your collection! These are the same events as week 1, so you can totes get EPIC items again!
This week, Elsword – Ain and Laby will have a special level up event! Guaranteed rewards after achieving milestone levels (for Laby) and dungeon clears (for Elsword to Ain).
The best rewards? [Ariel] +9 Apocalypse Type-Void Weapon Cube and [Ariel] +9 Elrianode Armor Cube!
As you get the rewards, you'll also get: [Cobo] El Search Party Mark which you can exchange for even MORE goodies!
And on the weekend, you'll get 1 more [Cobo] El Search Party Mark when you complete 60 minutes of login time!
Also, this coming weekend, enjoy x2 EXP and a +11 Weapon Enhancement Buff to make you level up much, much easier!
Item Mall Goodies
Summer is officially here and with that, these totally awesome summer suits! Have a refreshing summer with Tropical Solar in Lemon Balm or Cherry Balm when it comes out!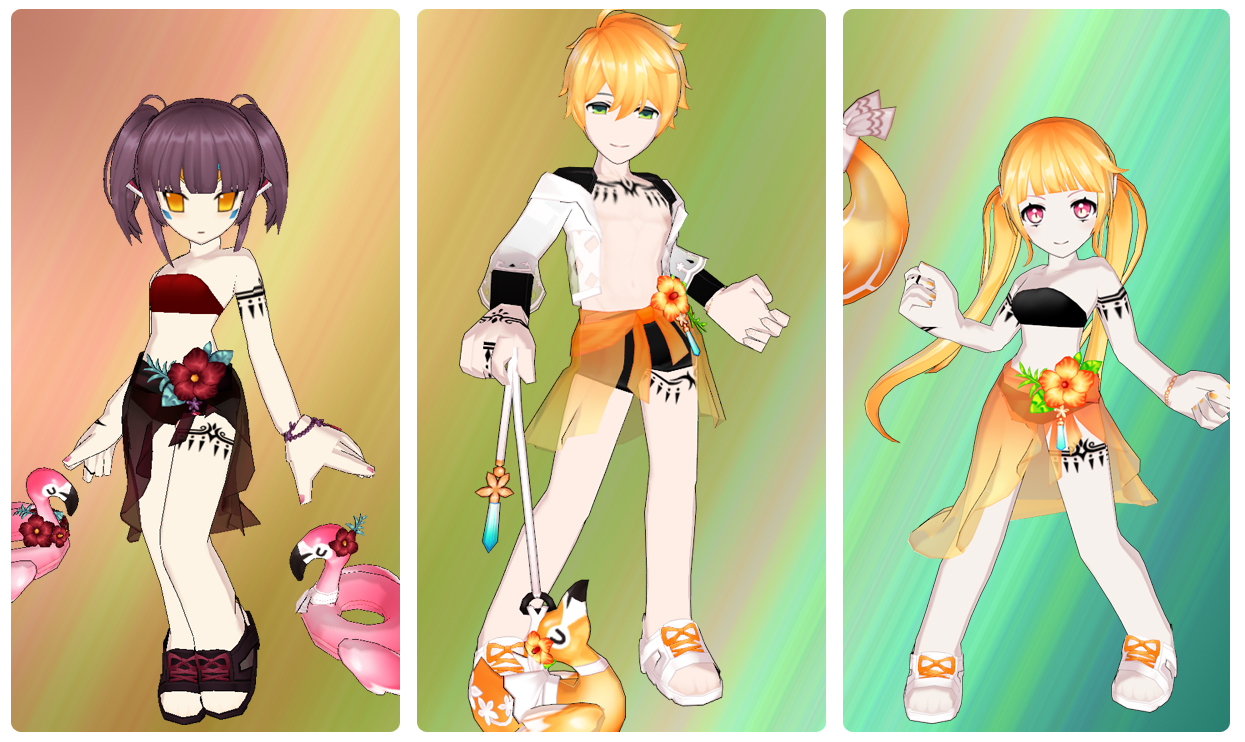 That's all for now, folks~
See y'all in-game!